All motorcar operators on North Central Railcars, LTD (NCR) excursions must be NARCOA members, have a NARCOA rulebook exam certification card, have a NARCOA-approved insurance card, and must operate in accordance with NARCOA Book of Rules No. 5.
Additionally, all motorcars must be equipped with automatic brake lights and the wheels must be locked when the brake lever is in the first notch off the rest position. All motorcars may be subject to a complete inspection on the day of the excursion.
Persons desiring to register Hy-Rails must comply with special insurance requirements as outlined in the article, "Hy-Rail Insurance Coverage", on page 8 of the March/April 1998 issue of NARCOA's newsletter, The Setoff.
The railroads do not sponsor the excursions that take place on their property. These railroads specifically disclaim any responsibility for injuries or damage sustained by anyone on account of such excursions. The standard NCR refund and cancellation policy will be in effect for all excursions. See NCR by-laws for more complete details.
In order to read some files on this web site, you must have the Adode Reader installed on your computer system. Click on the image below to download your free copy of Acrobat now.


Check out the national NARCOA excursion page for other trips that may be of interest to you.
Motorcar rides were available last April 1999 during Depot Days in Green County. See the story and check out the pictures.
Everyone on the Milton to Waukasha ride had a great time. See the complete excursion report from this event.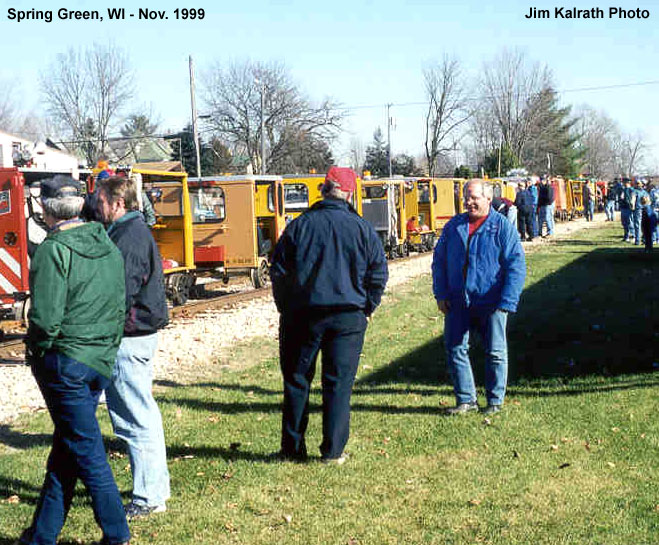 Lunch break in Spring Green, WI